Infusing marijuana into workout routines is not a new concept, but it certainly is growing in popularity. In fact, a recent study from the University of Colorado, Boulder surveyed cannabis users in legal states and found that 81.7% of participants endorsed using marijuana at the same time as exercising. Clearly marijuana has started to find its footing among the fitness community, at least among those who enjoy both fitness and cannabis.
With more states legalizing recreational weed this trend is only likely to grow more and slowly find its way into the mainstream. While the science is inconclusive about whether you perform much better or worse while under the influence of a bit of THC, it isn't stopping people from trying it out. But when you decide to add some THC into your fitness regimen, what is the best way to consume it for the best experience?
Smoking Wins the Popular Vote
When you think about the best habit to help your workout, inhaling smoke is probably at the bottom of the list. Still, believe it or not, it is currently the most common method of use for those who incorporate weed into their workouts. At least that is what the results of a recent FitRated study suggest.
The majority of participants in the study (61.1%) opted for a smoking method, with the most popular choice among those methods being a pipe (25.3%). This is compared with 14.3% of participants opting for vaping, 11.8% popping edibles, and only 3.7% went with tinctures.
RELATED: Exercise Pumps 'Cannabis-Like' Molecules In Our Bodies, Finds New Study
If you just went by these numbers and what is most popular among those already getting high and exercising, smoking would be the clear winner. Keep in mind there are many factors involved. Flower is often much easier to come by than edibles, vape cartridges and tinctures.
While all the participants in the study enjoyed cannabis, they may not all have had the same access to diverse dispensary offerings. Still, if you were wary about smoking a little weed before working out, perhaps these numbers will put you at ease.
Vaping for the Smoke-Free and the Novice
While smoking is the most popular option, vaping may be the smartest. For one, a hit or two from a vape is likely to leave your lungs less affected that the possible residue from a pipe. This is particularly true if you do not smoke normally. 
RELATED: Cannabis Users Exercise Much More Than You Think
Not only is vaping a bit easier on the lungs for the novice, but it is also easier to gauge than edibles. Since you can feel the effects of a vape almost right away, it can be something you do just moments before your workout. This requires no planning, not to mention, you won't smell like a Phish concert!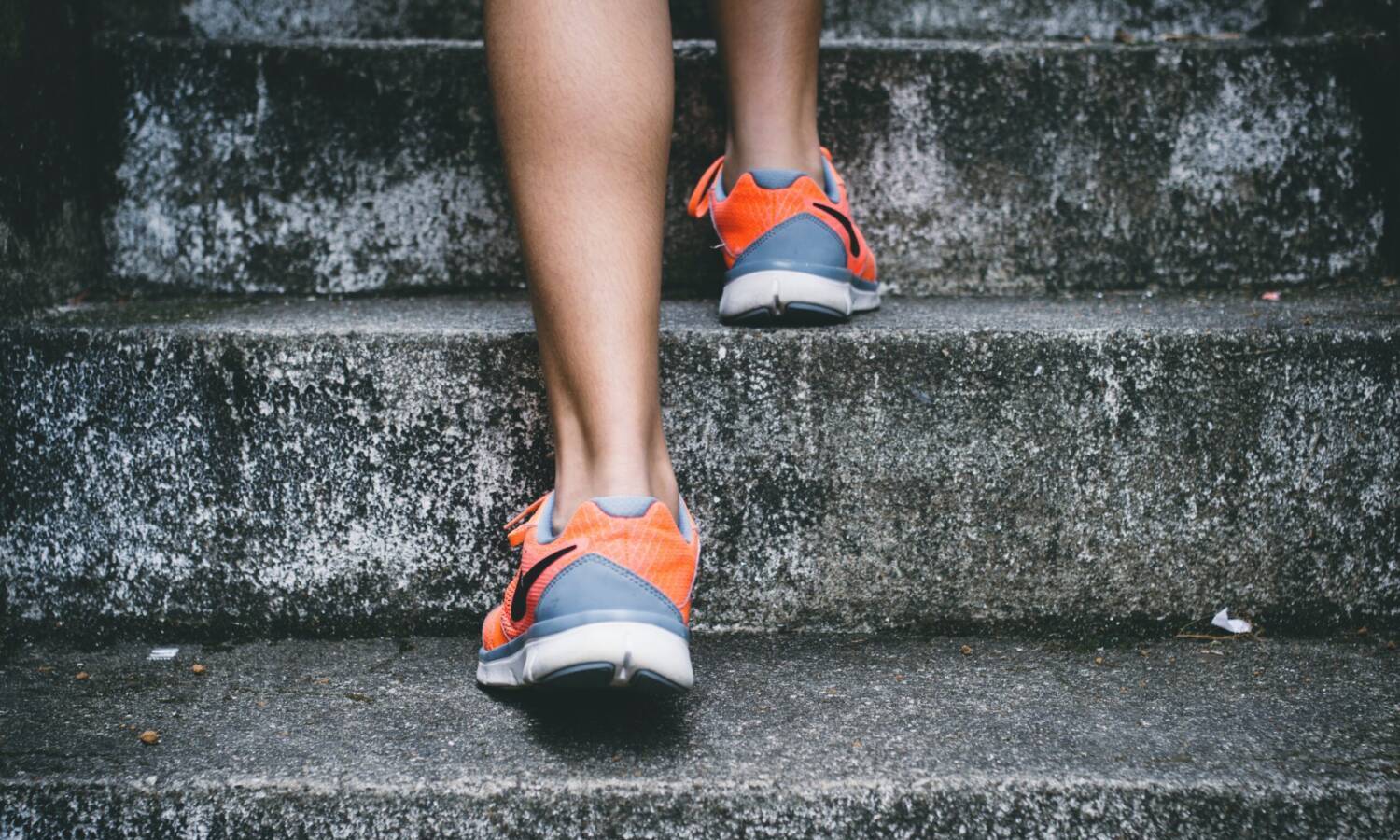 Edibles For Long Distance Enthusiasts
Edibles are another strong contender for those looking to workout with some weed, but they work best with specific types of workouts. As we have previously reported, one of the biggest differences with edibles is that they take longer to kick in, and much longer to fade away.
RELATED: How Long Will You Be High? Here Are Some Things To Consider
The strength of an edible depends on dosage, but it is safe to say you should not do any exercises that involve complicated movements. There are some great activities for when you take an edible though. Long distance running, hour-long stationary bike classes, or even long rowing sessions would all pair nicely with edibles. Longer yoga classes and edibles are another popular combination, as they can help you focus and feel centered in your practice.
Tinctures and Topicals For Recovery and Leveling Up
Tinctures and topicals are not nearly as popular as edibles, vapes or smoking when it comes to combining weed with exercise. Still, this does not mean there is no home for them in this realm. One great thing about tinctures is they have some of the best benefits of edibles combined with the benefits of vaping. 
For one, you don't need to inhale and vapor or smoke, so your lungs are happy. Also, most tinctures are not derived from only fat, but from mainly alcohol, which allows them to get absorbed rapidly into your system. This also means dosing (and re-dosing) is very easy.
Tinctures should not be forgotten by those looking to incorporate marijuana into their workouts. As we previously reported, tinctures are popular methods for both relieving pain or simply relaxing.
So whether you are in pain after a workout, or needing a relaxing way to get through your current one, a drop or two of tinctures may be just the ticket.